For 15 years, our team has prided itself on providing lasting quality, delivering value, excellent service and beautifying Greater Sudbury, ontario.
One project at a time.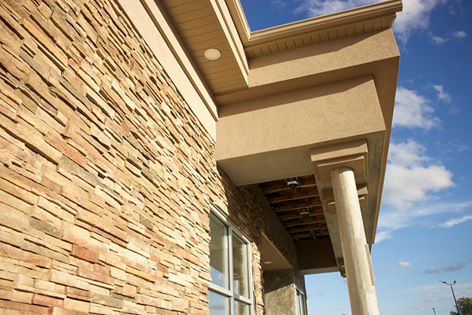 Our Mission
Its simple: working with you to create your ideal exterior. Whether its a business that needs a fresh, branded look or a home that craves curb appeal, from consultation to completion we will guide you through the decision making process so you (and your neighbours) are in love with the final result. Whether you're preparing to sell, preparing to launch, or preparing your home for a long, happy life, invest in us so we can invest in your future.
Adam ouellette - Owner and Operator
Motto: Do it right the first time
Years of Experience: 15
Why stucco?
"After learning the trade and working 15 years in the family business, I knew I was ready to branch out and start offering my own services. I bought my first house and really threw myself into the design process, and I knew I wanted to give my clients the feeling of satisfaction I felt as my house came together just as I pictured it, as well as the security of knowing we deliver quality and expertise through the whole process."
what gets you out of bed and ready to work?
"Driving past homes and businesses I worked on early in my career and watching them stand up to the test of time, or running into my earliest clients and hearing them talk about how much they still love the product, that's what makes me love what I do."